About Us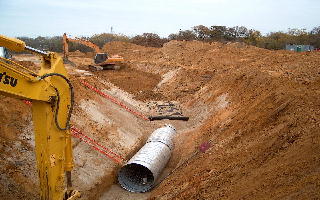 We are an underground utility contractor that installs water, sewer, storm drain and underground fireline services. Our expertise in this industry spans over 30 years. Our projects range from private subdivisions and shopping centers to public schools and recreation centers. Our job locations are mainly in the Dallas/Ft. Worth area and surrounding counties.
The most important component of our business is our ability to work as a team, along with our client, to get the job completed in the quickest time and at the lowest cost. Gary Walker, President, ensures that this happens by taking a hands-on approach to running the company. He oversees each of the projects daily to make sure they are being installed properly and safely.
We look forward to hearing from you. Feel free to contact us by e-mail, phone or fax at any time to discuss your utility construction needs by clicking the "Contact Info" button. Click on the "Projects/References" button to view some of our job pictures and reference information. We look forward to serving your water utility needs in the future.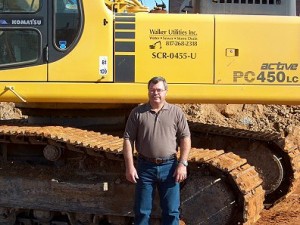 If an underground water utility construction project is in your future, we should be too. Our goal is to provide our clients with a strong responsive construction team that knows how to work together to get the job done correctly, on time, within budget and with pride.
Our well-trained workforce has shown exceptional ability in providing customer satisfaction and superior construction services. This allows us to deliver highly competitive, quality construction work. As a company, we promise to pursue our mission with integrity and getting the job done right with commitment, safety, energy and vision.
We welcome the opportunity to show you how we can satisfy your construction needs. Please review the information on our web site and contact us if we can help with your next underground project.